Media and Process Technology Inc. Process
Our Company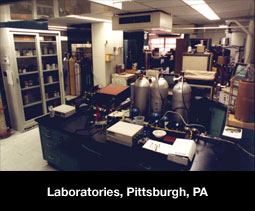 Media and Process Technology Inc. (MPT) is a commercially oriented technology innovator specializing in the development of advanced ceramic membranes and their applications in separations, purifications and environmental processes.  M&P's core expertise is in the synthesis and modifications of membranes and the use of materials for the removal of contaminants from gas, aqueous and hydrocarbon streams. 

Since Alcoa divested its separations business in 1991, we, as a spin-off organization, have been continually active in these areas.  Under the leadership of Dr. Paul K.T. Liu, formerly  Manager of Research and Development of Alcoa Separations, MPT has placed its business focus on the development of a low cost high performance ceramic membrane as an alternative to  traditional multichannel ceramic membranes.  Further through our active process development, field test and technical service, we have successfully commercialized several resources recovery/waste disposal processes using this low cost high performance ceramic membranes. Also, we maintain our high technology edge through sponsored research, development and demonstration from a variety of federal agencies and private companies. 

MPT has a complete state-of-the-art facility for membrane-related activities, ranging from R&D and pilot scale units to a field demonstration plant and ceramic membrane manufacturing facility.  MPT's facility and qualifications offer a one-stop shop for ceramic membrane-based products and processes.